The Beauty Spot Basingstoke welcomes Megan to the team! A qualified Beauty Therapist whose favourite treatments are manicures and pedicures.  Throughout September we are offering a 20% discount to spruce up your nails when you book with Megan!  Offer includes deluxe treatments!  A mani-pedi is a great way to relax and feel pampered.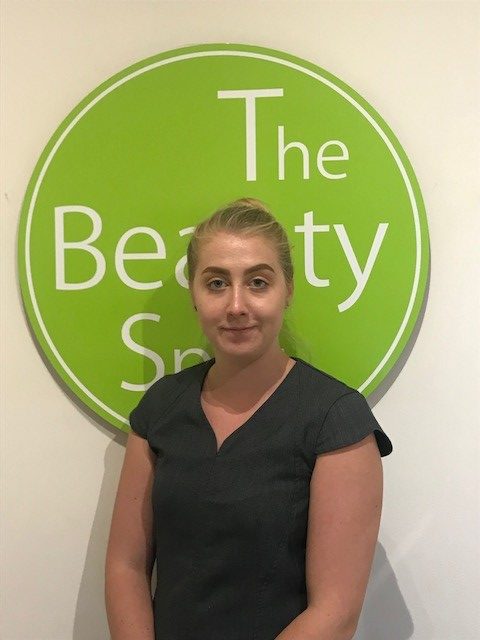 Benefits of Manicures
Regular manicures and pedicures enhance the health of your fingernails and toenails, promoting faster growth and maintaining well moisturised cuticles.
A professional manicure will clean and shape your nails and treat your cuticles which is vital for keeping your nails healthy, strong, helping to keep your hands soft and young looking.
Your hands are more exposed to dirt and weather than any other part of your body so, looking after them is important. The Beauty Spot manicure includes file, cuticle work, massage and varnish.  Moisturiser massaged into the skin is not only relaxing, but helps to increase blood flow whilst minimising fine lines.
For added indulgence opt for our Deluxe Manicure which includes file, cuticle work, massage and varnish plus thermal mittens for deeper penetration of products and improving circulation.
Benefits of Pedicures
The removal of dead skin cells helps to prevent bunions, corns and calluses, encouraging fresh new cell growth.
Using a foot bath to soak your feet in warm water with special oils helps to cleanse your feet and hydrate your skin. Applying foot lotions to moisturise your feet helps to prevent cracked heels, blisters and nails from splitting.
Massaging your feet helps to stimulate blood circulation which is extremely beneficial, especially for anyone with diabetes, and can significantly help to relieve tension in your feet and calves and reduce foot pain.
Our Pedicure includes cut and file, cuticle work, removal of hard skin, massage and varnish.
Our Deluxe Zen Spa Pedicure is a full pedicure including leg and foot massage and thermal booties for enhanced nourishment.