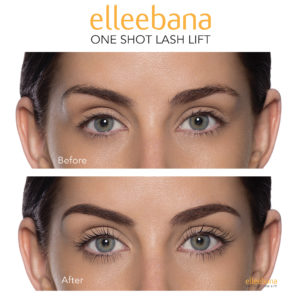 Are you fed-up with the daily routine of eye lash curlers, mascara or false eye lashes? Perhaps you simply don't have the time to apply eye makeup every day. If so, we've got the answer with our eye lash tint and lift treatment at The Beauty Spot in Basingstoke.
*Throughout March 2019 we have a special offer with our beauty therapist Megan. Our fabulous eye lash tint and lift treatment will be £35 (usually £50). Throw out the mascara, lash curler and falsies and get stunning hassle-free lashes that last for up to 12 weeks.
Our eye lash tint and lift treatment pros:
Leaves you with sumptuous lashes
Fantastic alternative to eyelash extensions
Virtually no after care required
Can last 8–12 weeks
Suitable for short or long lashes
Nourishes and conditions  your eye lashes
Makes your eyelashes look longer and fuller
How does it work?
The revolutionary 'One Shot' eye lash lift and tint can last for up to 12 weeks, even after showering and swimming. This alternative method (instead of using traditional perming rollers) combines a lifting lotion and silicone rods/pads to lift your natural eyelashes, resulting in a more lifting effect from the base of the eyelash.
The benefits of using this system include:
Suitable for both short and long lashes
Creates the illusion of longer looking lashes
Opens the eyes, enhancing the natural lashes
Allows for perfect positioning of each lash
Reduces over-curling
Option to straighten or curl lashes
Lifts lashes from the root
*A patch test is required 24-48 hours prior to treatment
Give us a call to book your eye lash tint Basingstoke appointment on 01256 460 076 and take advantage of our special offer throughout March 2019 with Megan. £35 – saving you £15!