The new clinically proven 'skin regimen' range from comfort zone
Here at The Beauty Spot in Basingstoke we cannot say enough good things about the fantastic new range from our favourite Italian skin care brand – 'skin regimen' by comfort zone.
The fabulous anti-aging skin regimen range has been specifically developed for urban dwellers with demanding and fast-paced lifestyles who want to keep their skin healthy and youthful for longer by slowing down and delaying wrinkle development. It is clinically proven to reduce the effects of daily pollution and stress on both skin and soul!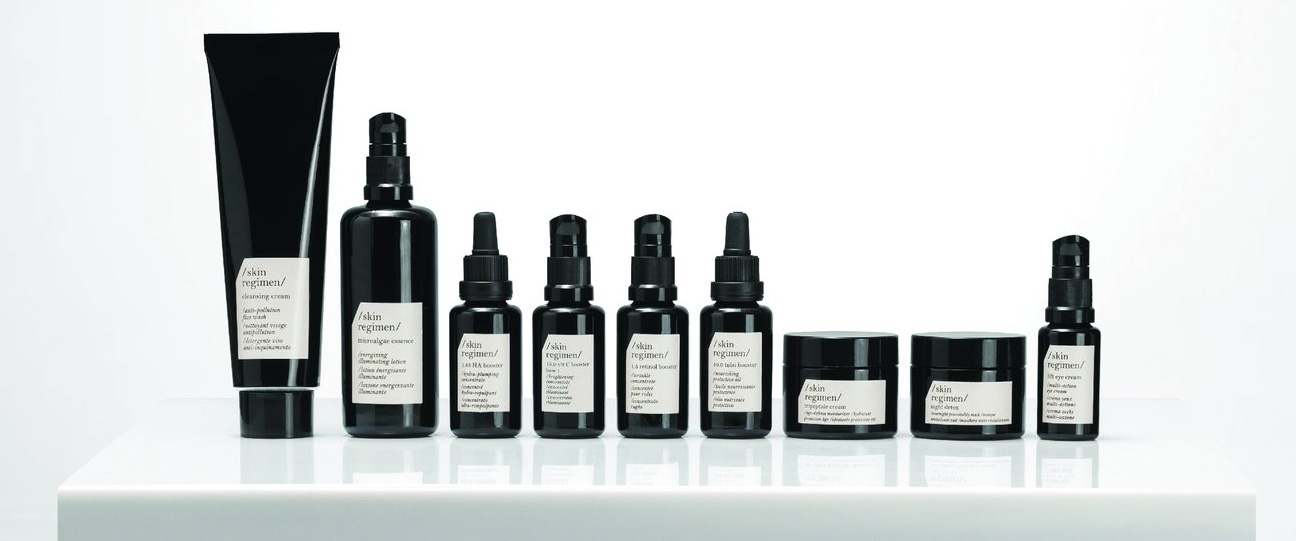 THE SCIENCE BIT!
Is your lifestyle stressing and aging your skin?
Many of the external factors we face every day, as well as our lifestyle choices all affect the speed of aging on both skin and mind. These factors alter the skin's normal cellular processes, contributing to cellular breakdown and eventually hindering skin health, even in biologically young skin.
Recent studies show that the skin not only reacts to psychological stress triggered in the brain, but it's also able to independently produce some stress hormones, in response to environmental aggressions, such as too much sun or pollution. Skin cortisol overproduction is one of the elements that in the short term makes us look tired, fatigued and older, and over time, fuels inflammation and oxidation, accelerating the overall aging process.
Modern Plant ChemistryTM
Skin regimen's modern plant chemistry™ formulas target the most common stress-related signs to restore the optimal conditions for a healthier, glowing skin:
Dehydration
City-gray skin
Wrinkles
Imperfections
Skin regimen products are concentrated in powerful botanicals and high-tech molecules and don't contain any unnecessary ingredients for the skin. They are free from synthetic fragrance, silicones, animal derivatives, artificial colorants, mineral oils and Parabens.
Skin regimen is also enriched with Longevity Complex™, an exclusive mix of organic superfood extracts and a high-tech molecule, counteracting the effects of stress and aging accelerators. It contains the anti-inflammatory Wild Indigo, modulating excess cortisol and boosting beta-endorphins, Maqui Berry with powerful antioxidants anthocyanins, and anti-glycation Spinach (which promotes a correct DNA methylation) and Carnosine, a dipeptide. The variety of spinach used, Spinacia Oleracea Viroflay, has proved to be particularly rich in Vitamin B1, B6 and B9 (Folic Acid) compared to others.
IMMEDIATE RESULTS
Positive stimulation of the neutral component, associated with well-being
relaxation and protection from stress-related disturbances
RESULTS AFTER 28 DAYS
inhibition of cortisol activation
reduction of the perception of anxiety
improved behavioural coping strategies
the 4 step skin regimen process:
Step 1 – prepare
Use the skin regimen anti-pollution face wash cleansing cream which protects your skin from the effects of pollution and effectively removes make-up, SPF, dust, cigarette smoke and residues that are deposited on your skin throughout the day. The natural aroma rebalances and reinvigorates mind and body.
Skin regimen cleansing cream available from The Beauty Spot Basingstoke for £26
Step 2 – recharge
Apply the skin regimen microalgae essence energizing illuminating lotion. This highly concentrated lotion contains 7 essential components of the NMF (natural moisturising factor). It recharges and hydrates your skin, countering the effects of intense lifestyles, stress and dehydration due to heating, air con and travel.
Skin regimen microalgae essence available from The Beauty Spot Basingstoke for £51
Step 3 – correct
There are several fantastic different boosters available for this step, plus an age-defense moisturiser, an SPF shield and an eye lift cream which improves the natural eye support structure and glow, whilst correcting the appearance of crow's feet, puffiness, dark circles and sagging eyelids.
The team at The Beauty Spot Basingstoke will help you select the correct products for your skin care regime.
Skin regimen 1.85 HA booster (hyrda plumping concentrate) – £76
Skin regimen 10.0 tulsi booster (nourishing protective oil) – £76
Skin regimen 15.0 vit C booster (brightening concentrate) – £76
Skin regimen 1.5 retinol booster (wrinkle concentrate) – £76
Skin regimen tripeptide cream (age-defense moisturiser) – £58
Skin regimen urban shield SPF 30 (anti-pollution UV fluid) – £42
All available from The Beauty Spot Basingstoke
Step 4 – reset
Use the skin regimen regenerating overnight pro-vitality night detox mask to boost your skins natural autophagy which favours the elimination of toxins accumulated during the day. The cooling texture is ideal to be massaged to relax facial muscles and relieve the sighs of tiredness.
Skin regimen night detox available from The Beauty Spot Basingstoke for £68
JUNE 2018 offer
Buy any 2 new skin regimen products from The Beauty Spot Basingstoke
and get a free cleanser
Here at The Beauty Spot Basingstoke were happy to give you free advise on your beauty and skin care regime, just give us a call on 01256 460076. Looking for skin regimen basingstoke? The skin regimen range is available to buy at The Beauty Spot Basingstoke.