Some of us are organised and have completed our Christmas shopping by November. Many of us… have not! Part of the energy of Christmas shopping is spent on deciding what to buy for your loved ones, friends and family. What will they like? Will they use it? How much shall I spend? You don't have to worry about that with our last minute Christmas shopping advice, we've got Christmas gift vouchers ideas for everyone.
Beauty gift vouchers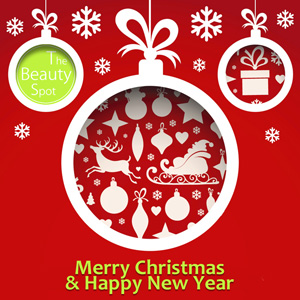 From manicures, massages, facials and eyelashes to tanning, pedicures and waxing – a good beauty salon offers something for everyone. With beauty gift vouchers, your gift recipient can choose whatever they like to pamper themselves.  Beauty Spot offers beauty gift vouchers in Basingstoke for varying amounts that can be used on any treatments for women and men. You can check out our treatments here. Call us, email or pop in to the salon in Basingstoke to order your beauty gift vouchers before Christmas. We are open until Saturday 23rd December 2017 if you want to collect your gift vouchers in time for the big day.
Massage gift vouchers
A massage is something that can be vital to health and wellbeing but it isn't always a treatment people think to book themselves. Almost anyone is delighted to be given the gift of a relaxing massage to revitalise their body and soul. It makes for a brilliant Christmas gift for women and men, and you can buy a massage treatment for a Christmas present from Beauty Spot in Basingstoke right up until 23rd December 2017.
Manicure and pedicure gift vouchers
Everyone feels special with a little colour on their fingers and toes, and manicures and pedicures are a pleasant treatment to have done too. Not only will the receiver of your gift leave the salon with wonderful looking nails, but their hands and feet will have been scrubbed, tidied, massaged and moisturised so they'll feel nicely pampered as well. You can buy manicure and pedicure vouchers from Beauty Spot beauty salon in Basingstoke.
Facial gift vouchers
Facials aren't just for the spotty and wrinkled! Having a facial is as relaxing as a full body massage, as well as having the clarifying, cleansing and moisturising benefits. Any friend or family member will love you for giving them this treatment as a gift and will feel like a new person after their facial treatment. Vouchers are available from the salon.
Don't forget about yourself!
After all that busyness and indulgence at Christmas time, isn't it time you thought about giving yourself a little TLC in January? Detoxify your skin with a facial or massage, brighten up your nails with a pretty manicure, give yourself a winter glow with a tanning treatment or extend those eyelashes to feel glamorous every day. We're taking bookings now for January, so give yourself something to look forward to in the New Year and escape the post-Christmas blues.
---
For advise on your holiday skin care regime feel free to pop in to the salon or give us a call on 01256 460076.