Your eyebrows frame your entire face and getting them right to suit your face shape and complexion is extremely important in perfecting your overall beauty look. At Beauty Spot Basingstoke we are trained in the latest Hollywood technique to ensure your eyebrows are the perfect shape and colour using the Billion Dollar Brows treatment.
This affordable, star-rated treatment is used by many celebrities including Kim Kardashian, Paris Hilton, Scarlet Johansson, Miley Cyrus and reportedly even Kate Middleton.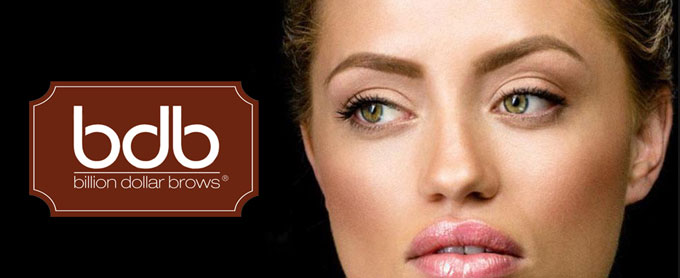 The treatment is quick and suitable for everyone, whether you're just looking for better shaped eyebrows, or need to transform over-plucked or misshapen brows. Billion Dollar Brows takes all the guesswork out of creating perfect eyebrows using a unique range shaping products.
How does it work?
Firstly we use a specially designed tool called the Brow Buddy to accurately work out the perfect eyebrow shape to suit your face.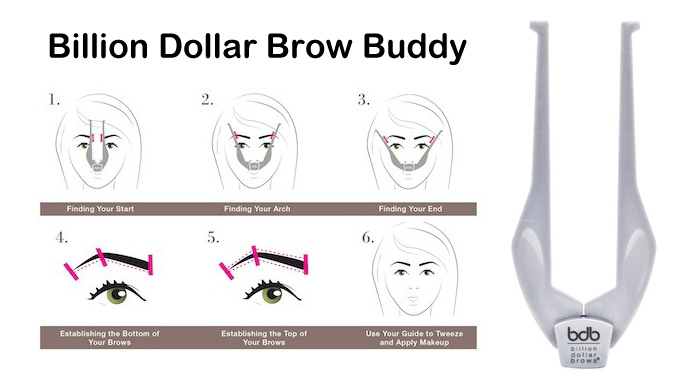 We then shape and remove hair using a range of techniques to achieve your perfect shape.
A specialist tint can then be applied and your eyebrows are completed with a temporary highlighting and shading infill product to match your hair and skin, giving you the perfect brow shape and colour to complement your skin tone. We will show you how to maintain the look using Billion Dollar Brows products, which are available to buy from our beauty salon in Basingstoke.
Contact us to book your regular Billion Dollar Brows Basingstoke treatment to maintain your perfect eyebrow shaping.