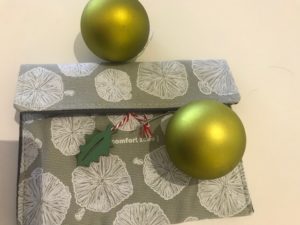 Give the gift of pampering this Christmas with a gift voucher from The Beauty Spot. Valid for 6 months from Christmas Day.
From manicures, massages, facials and eyelash extensions to tanning, pedicures and waxing – we offer the perfect treatment for everyone. The Beauty Spot offers beauty gift vouchers in Basingstoke for varying amounts that can be used on any treatments. View our list of beauty treatments here. Call us, email or pop in to the salon to order your beauty gift vouchers before Christmas.
We've got two different types of vouchers available.
• Monetary vouchers, £10, £20, £30, £40, £50, £60, £80 and £100
• Christmas Gift (package) vouchers! – see below
Beauty Bonsai package £36.00 (1 hour)
Pick me up! £50.00 (1 hour 30 minutes)
Pure indulgence £110.00 (2 hours)
For Him!
Male Grooming package £40.00 (1 hour)
Male Grooming package £80.00 (2 hours)
More info on our voucher page here
[ comfort zone ] Christmas gift collection
There's some amazing savings to be be made on [ comfort zone ] Christmas gift sets! Also, if you buy 2 [ comfort zone ] gift sets, receive a FREE Tranquility Balm!
Nine different gift ideas, prettily packaged for Christmas. Have a look at the individual gift boxes, click here
Fun and festive Christmas nails!
Why not get in the festive mood with a fun Christmas manicure! Snowmen, penguins, glitter – you choose!
There's not many appointments left for December! Get in touch if you'd like festive nails! 😍🎅🏻
Book online! Or give us a call 01256 460076.