It's finally May and we're getting to that time of year when you want to get the summer wardrobe out – and that often means your legs too. The temptation to use a sunbed to develop that 'I've been on holiday' tan may be strong, but you may not know the actual risk that you can cause to your health. At The Beauty Spot, as an expert beauty salon in Basingstoke, we focus on making you look and feel great, so we have an alternative for you.
Don't risk damage
You can't always see the damage of using a sunbed straight away. UV rays build gradually – so every time you use a sunbed it gradually damages your skin. You also increase the risk of developing melanoma skin cancer. If you use them before you are 35, your risk of developing skin cancer goes up by 60%. You might not know this, but it can take up to 20 years for the signs of skin damage to appear.
---
**MAY 2017 OFFERS**
At The Beauty Spot, we have some great self-tanning ideas to help you look bronzed and beautiful – without causing damage to your skin. Using products from the excellent Vita Liberata range, which was the first completely non-toxic tanning brand (free from parabens, perfume, alcohol and all chemicals of concern), you can get the bronzed effect quickly too. During May, we've got two offers for you to choose from.
Why not try our Ten Minute Tan?
The easiest way to get your bronze on. Just apply the lotion, wait 10 minutes and rinse off to get your desired effect. When you purchase a Ten Minute Tan this month, you'll receive three sample size products to try free of charge.
Get the 'no filter' glow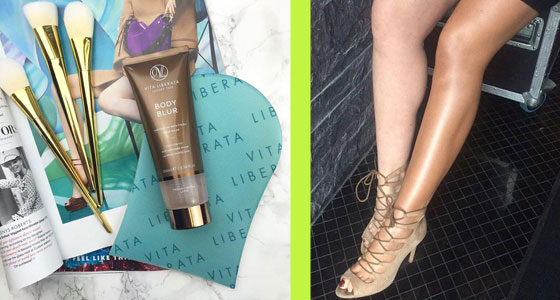 Alternatively, how about discovering Vita Liberata's Body Blur? Known for being the 'Instagram filter in a bottle', it easily blurs imperfections, bronzes your skin and adds a gorgeous glow for that #nofilterfinish.
Available for only £29.95 plus this month you'll get a free gift too.
---
Luxury spray tan
We also offer the 'Vita Liberata Luxury Tan' spray tan at our salon in Basingstoke. Completely odourless and with a perfect fade technology, it also dries in a flash and keeps the moisture locked in your skin – for only £25.
Call us on 01256 460076 to get your glow on.