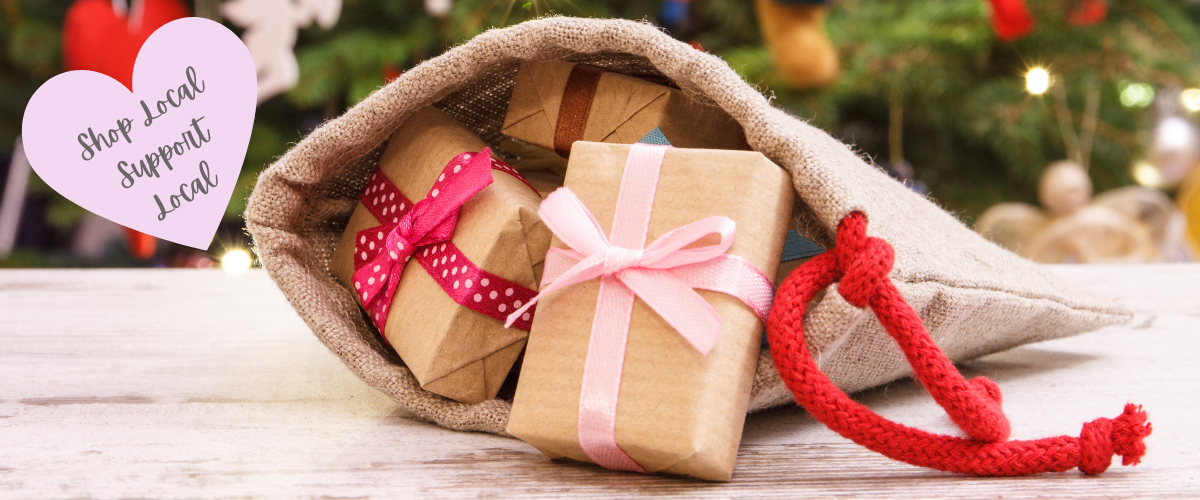 The ups and downs of 2020 might have made our respective worlds a bit smaller, but the silver lining is that they've made all our hearts a bit bigger. Our sense of community has flourished – and that includes more support for small and local businesses like our beauty salon in Basingstoke.
Shop small
By shopping from smaller companies in Basingstoke this Christmas, you're helping local business owners end the year on a healthier, more positive note after enforced closures due to COVID-19.
Your purchase helps keeps independent spirit thriving, pumps money into the local economy, protects jobs, and is better for the environment because there's a lower carbon footprint than when ordering gifts from further afield.
Do good, feel good, look good!
Doesn't all that make you feel warm and fuzzy just thinking about it? People are always asking us how to get their glow back (especially in winter!) and we reckon kindness is a pretty good radiance boost. That said, a few amazing products always help!
So, why not give your loved ones a locally-bought gift from our beauty salon in Basingstoke this Christmas – or ask Santa for one for yourself (he'll know you've been good)!
Here are just a few gift ideas for your shopping list (or your wish list)…
All gifts and gift vouchers are available to purchase from our online shop or COVID-safe salon but due to our strict safety measures, please arrange a collection time with us in advance.
The Glow Getter Kit…for those who need a boost
Counteract festive indulgence and get skin glowing again with an overnight detox mask, firming tripeptide cream, and a vitamin C booster that improves dark spots, uneven skin tone, dullness, and dilated pores. A major favourite from Italian spa brand Comfort Zone. Buy now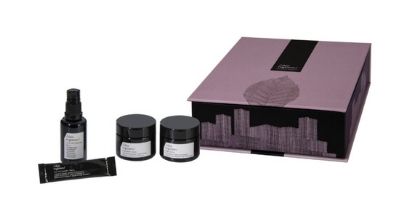 Soothing Protective Face Kit…for sensitive souls
Winter weather can leave many of us feeling like Rudolph the Red Nosed Reindeer! If you know someone with delicate and hyper-sensitive skin prone to redness, put one of these kits from Comfort Zone under their tree and they'll only be feeling tickled pink. Each kit includes a Remedy Serum and Remedy Defense Cream. Buy now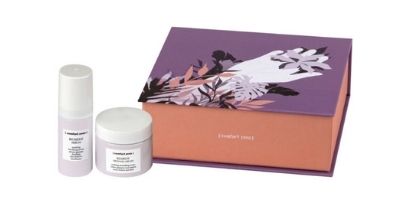 Tranquillity Kit…for those who need to wind down
What a year it's been! Who doesn't need a chill out? This shower cream and body lotion set leaves delicate skin gently cleansed and hydrated with nourishing amaranth oil. Body and mind are rebalanced and calmed with reassuring aromatic notes. Buy now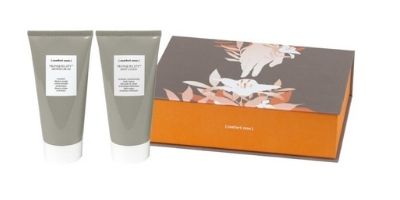 For an even deeper sense of relaxation, add a Tranquillity Home Fragrance.
Vita Liberata Self-Tanning Gradual Lotion and Body Blur Kit…for sun lovers
Sunshine getaways might be a bit tricky at the moment so give the sun worshipper in your life a beautiful at-home tan instead. Because it's gradual it's virtually fool proof and leaves the skin soft and even-toned. Buy now
Turn their home into an Italian villa by adding an Aromasoul Candle featuring Mediterranean lemon, juniper, sage and geranium.
More beautiful gift ideas are available on our website and if you purchase 2 or more gift sets then you'll receive a free gift!
Gift vouchers…for everybody
Alternatively, if you'd like to treat someone special to a beauty treatment, you can purchase our gift vouchers online too, starting at £10. The lucky recipient can use that voucher on a date of their choice, for whichever treatment they please.
We offer manicures & pedicures, facials, massages, eyebrow treatments including microblading, tanning, permanent and temporary hair removal, and more.
Vouchers
Treat someone special to one of our gift vouchers
Beauty Packages
Vouchers for beauty packages mean you can give your loved one a 'selection box' of beauty treats…
For example, the Beauty Bonsai package, including a back massage, head massage, mini facial, eyebrow shape, file & polish fingers, file & polish toes. Or the Male Grooming Package, featuring a muscle relieving back, neck and shoulder massage, as well as a prescriptive express and scalp massage.
And because we're feeling festive, you'll get 20% off any Comfort Zone gift when purchasing any of the Christmas vouchers!
Our extensive range of treatments are practised by our experienced and highly-skilled therapists at our friendly COVID-safe salon near Basingstoke town centre.
You can order your gifts and vouchers online here! Otherwise call us on 01256 460076 or email enquiries@beautyspotbasingstoke.co.uk
We want to express our heartfelt thanks to all those who have supported our small business this year and we wish you and yours a very happy and healthy Christmas and all the best for 2021.