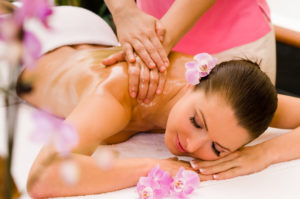 Still struggling to get rid of those aches and pains following a hectic Christmas and New Year? It's time to book yourself a massage at The Beauty Spot Basingstoke; those aches and pains will disappear in minutes!
We offer a range of massage and body treatments, adapted to perfectly suit your needs, whether you require relaxing, uplifting, re-balancing or soothing deep muscle ease.
There are many different types of massages available, including back, neck, shoulder, scalp, full body and sports massages, using a variety of different oils.
Massage is a general term for pressing and rubbing your skin, muscles, ligaments and tendons using a variety of different pressures and strokes. Viewed as a complementary alternative medicine, studies demonstrate the positive health benefits of regular massage as an effective treatment for reducing anxiety, stress, muscle tension and pain.
Massages really do keep you healthy!
Here's our top 10 health benefits of massage:
1. Eases postural stress and counteracts all that sitting down
2. Eases muscle pains/strains and injuries
3. Improves circulation
4. Soothes anxiety and depression
5. Improves sleep
6. Relieves headaches/migraines
7. Helps to lower blood pressure
8. Decreases arthritis/pain
9. Increases range of motion/improves balance in older adults
10. Helps fibromyalgia pain
Sports Massage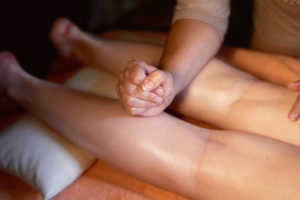 Sports massage is not a relaxing massage and can often be quite strenuous as it is used to relieve and reduce stress and tension that can build up in your body's soft tissues while exercising. Popular with professional sports people, sports massage benefits anyone that exercises, even if you only undertake mild exercise such as regular walking or you are suffering from aches, strains and pains of everyday life activities. Your massage can be carried out before or after playing sport or exercising, and our trained massage therapist will use techniques that are designed to increase endurance and performance; minimising your risk of injury. If you do receive an injury, sports massage can reduce your recovery time.
Looking for a professional massage Basingstoke?
Give us a call at The Beauty Spot Basingstoke, 01256 460076, or book your appointment online here.