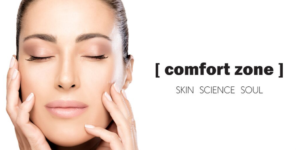 As the season changes and we approach the colder months, it's the perfect opportunity to set fresh goals. Life is always busy but we must remember to take care of ourselves. One of the most important elements of our beauty regime is skincare – if you've got great skin then you can conquer anything! That's why in honour of Self-care September, we're offering a free skincare consultation with Megan where you can discuss your skincare goals and needs.
Why is skincare so important?
You can't argue with science – the skin is the biggest organ your body has and works daily to protect itself from harmful elements such as pollution, cold weather and the sun. Proper skincare helps keep the surface of our skin intact which is essential as this layer maintains the skin's overall hydration and is the primary defence against the environment. Developing and maintaining a skincare routine is important for keeping the organ healthy. You wouldn't neglect your heart would you? So don't neglect your skin!
Prevention is easier… and less-expensive long-term – beautiful skin is a lifelong process and the earlier you start looking after your skin, the better. Skin needs time and a consistent routine to achieve it's full, glowing potential.
Beauty is confidence – skin can be a personal and emotional subject for some people. Your face is usually the first thing people see when they look at you, so it's natural that we feel conscious about how we look. You can feel confident in your skin by following a customised skin regime and adhere to it daily. Show your skin some love and it will love you back!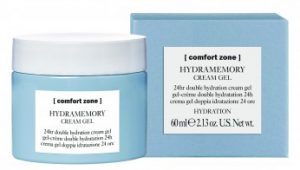 We all have different skin types and different needs. Whether it's dry, oily or problematic, there are products and treatments that can help. At our Basingstoke beauty salon we are proud to use and stock the Comfort Zone range. The Italian skincare brand prides itself on its range of scientific care for the skin, body and soul, using the most powerful ingredients and delivering the most effective results.
Find out more about specific skin issues we can help with including: acne, pigmentation and red veins.
If you don't have a solid skincare routine or your current one just isn't working for you then contact The Beauty Spot. We can determine your skincare needs with our expert knowledge and help you to achieve the clear, glowing skin you've always wanted! Call us on 01256 460 076 or email enquiries@beautyspotbasingstoke.co.uk to book in for your skincare consultation* with Megan.
*There is a £10 booking fee which can be redeemed against any product or facial treatment.