The summer seems to have finally arrived this week, with scorchio temperatures due to reach over 30°C, just in time for the lifting of the last lockdown restrictions! As a result you may well be debating whether to have a vacation or staycation. Whatever you decide we urge you to enjoy the sunshine safely and look after your skin. We're all very aware nowadays of the long-term damage and aging effect too much sun exposure can have on our skin. So, here's our top tips and tanning products recommendations, to get the perfect tan safely.
1) Prep before you tan
Most of you will already know this one, but to get a flawless tan it's really importation to exfoliate your skin thoroughly before tanning, this will help avoid flaking skin and prolong your tan.
2) Use a good protective tan maximiser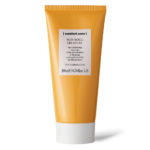 A good tan maximiser will not only help prep your skin for tanning but will also help intensify and prolong your tan, whilst providing a level of anti-ageing protection.
We love the Sun Soul Cream Gel Tan Maximiser from [ comfort zone ] as it contains natural-origin ingredients which help counteract further signs of premature ageing while intensify your tan in just a few days, for a preserved sun-kissed look.
3) Use a sunscreen with a minimum SPF of 30+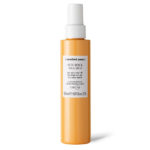 Even if you have darker skin we still recommend using a minimum SPF30 on your face and body for prolonged periods in the sun, and SPF50+ if you have fair skin.
Reapply sunscreen regularly throughout the day, especially after taking a dip in the ocean or the pool.
4) Use lotions that contain natural protection

These are better for both the planet, your skin and your conscience. Some sunscreens with more chemical formulas can be incredibly harmful to marine habitats, decimating marine-life populations for decades.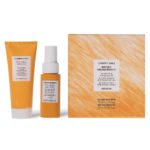 The Sun Soul range from [ comfort zone ] is one of our all-time favourite ranges. Free from any nasties such as synthetic fragrances, silicones, parabens, minerals, SLS and SLES, this fantastic range contains seaweed and high-end oils which boost its hydrating and moisturising capabilities. It also contains Biometric Peptide DNA-defense and UVA/UVB filters, which set this anti-aging sunscreen range apart from other chemically-laden brands.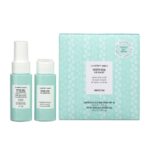 The new Water Soul range from [ comfort zone ], which we love, contains eco-conscious SPF filters that are great for your skin and kind to the ocean. The range contains Abyssinian Oil, which nourishes and protects your skin from premature aging, alongside calming and soothing organic Aloe Vera.
5) Time your tan
Don't stay in the sun for prolonged periods of time. Melanin is the pigment in your skin which is responsible for tanning. After 2 – 3 hours your skin will usually reach its maximum melanin point, after which your skin will not get any darker, but you may be putting your skin at risk.
Also, the sun is usually at its strongest between midday and 3pm, so if you have fair skin avoid tanning during this period to avoid burning.
6) Change positions every half hour
Not only will this ensure you get a more even tan, it will also help avoid burning certain areas – we've all seen those pink peeling noses and shoulders!
7) Get a completely risk-free tanned look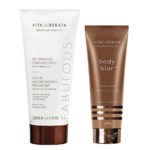 For anyone wanting to achieve a completely risk free tanned look without exposing their skin to the sun we highly recommend Vita Liberata's Self Tanning Gradual Lotion. Vita Liberata use natural, gentle organic botanical-based ingredients, we can't say enough good things about their products. Their fabulous self-tanning gradual tan lotion is an odourless formula that does not transfer on to your clothes and builds gradually for a natural looking tan.
Finish the look with the Vita Liberata Body Blur HD Skin Finish lotion, which instantly blurs skin imperfections for that flawless tanned glow.
Click here

to see our complete range of tanning products, available to buy from our online shop or when you visit The Beauty Basingstoke salon for your treatments.