Facial Treatments
[ comfort zone ] is a refined Italian skincare range which prides itself on its range of scientific 'care for the skin, body and soul' using the most powerful ingredients and delivering the most effective results; it's our product of choice for all facial treatments at our beauty salon in Basingstoke.
We also use Skin regimen.  Clinically proven to reduce the effects of daily stress and pollution on both skin and mind, so that you look and feel at your best every day.  Modern Plant Chemistry™ formulas target the most common stress-related signs – dehydration, city-grey skin, wrinkles and imperfections – recreating the optimal conditions for a healthier, glowing skin for longer.
All The Beauty Spot facials include a deep cleanse, exfoliation, relaxing massage of the face, scalp, hands and arms, and conclude with a mask; they last an hour (unless otherwise stated). Products are selected for a bespoke personalised facial to suit your individual skin needs.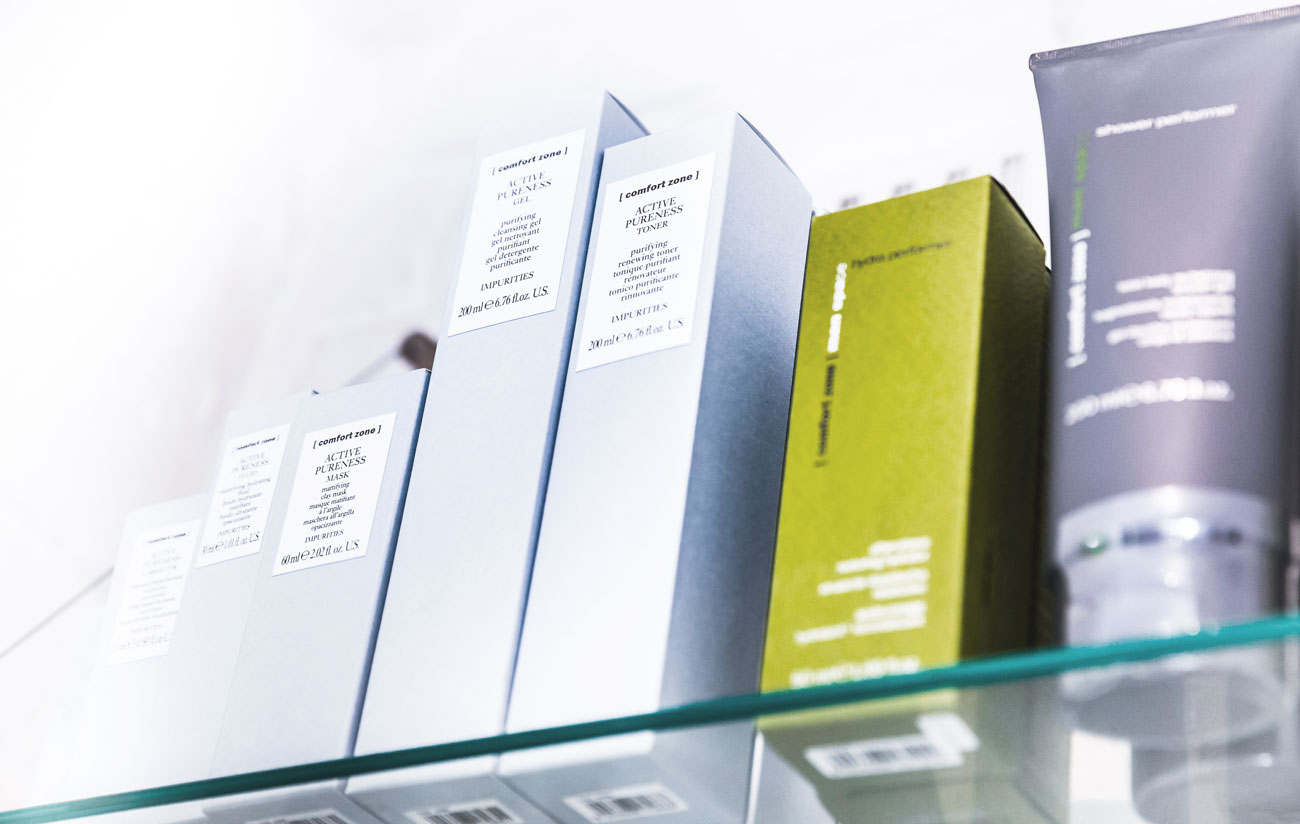 illumiFacial® is the 'next generation' of the highly successful 'Photofacial' treatment, using a new and unique combination of specialist skincare together with IPL technology. This quick and simple facial treatment dramatically improves skin tone and appearance, helping skin feel and look its best. Click here to find out more.
An amazing age prevention treatment for the face. This works by both stimulating collagen and targeting any discolouration on your skin, e.g freckles, pigmentation, vascular breakouts, general redness. In most cases, the results are instant, providing you with dramatically clearer, firmer skin. Click here to find out more.
Skin pigmentation can take the form of freckles, age spots or larger patches of discoloured skin. IPL can improve the appearance of: Darker patches, freckles, age spots/lentigines, sun spots and some brown birthmarks. Click here to find out more.
Light energy is applied to the skin where it is readily absorbed by blood vessels, heating them to a point where they are destroyed. Following treatment, the vessels quickly clear as they are reabsorbed by the body, leaving little or no trace of the original lesion. Click here to find out more.
The IPL Acne Therapy destroys the most common bacteria that cause acne — without drugs, without pain and without downtime. The IPL system has FDA clearance for the treatment of acne. Click here to find out more.