illumiFacial
The illumiFacial is a 4 stage treatment that consists of the following:
1. Cleanse
The first step in achieving clear, healthy, radiant skin will involve a deep cleanse with your illumiFacial practitioner using a specialist formulation to remove any impurities.
2. Tri-Fruit Acid Peel
Following a deep cleanse, a unique Tri-Fruit Acid Lynton Fruit Peel will be applied to your skin, for anywhere between 3-10 minutes. This peel resurfaces skin texture and decongests pores, priming the skin ready for stage 3.
3. Lynton IPL
Post fruit peel, your skin will be at its optimum condition for the application of the award-winning Lynton Intense Pulsed Light (IPL) treatment. This works by both stimulating collagen and targeting any discolouration on your skin, e.g freckles, pigmentation, vascular breakouts, general redness. In most cases, the results are instant, providing you with dramatically clearer, firmer skin.
4. Hydrate & Protect
To help maximise the results of your illumiFacial treatment, a trio of specialist serums will be applied to your skin post-IPL, helping soothe, regenerate and protect your skin.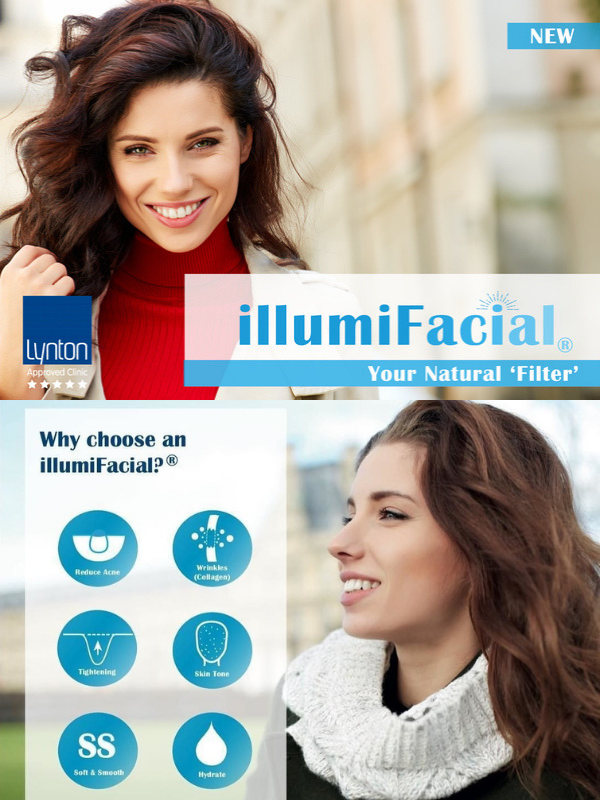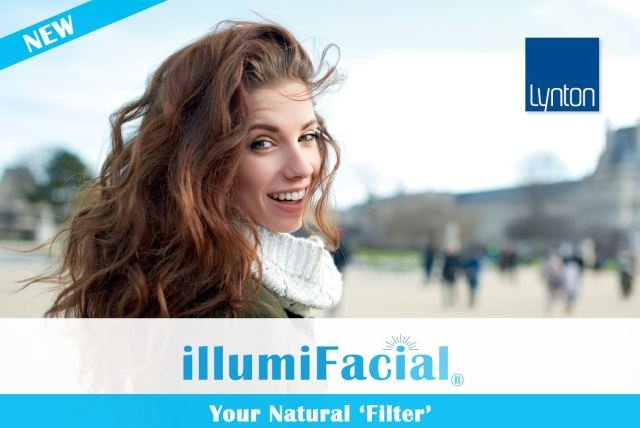 How much does the illumiFacial cost?
The cost of the IPL pigment removal is per treatment, otherwise we provide a couple of deals if buying a course of treatment. For best results we recommend between 2-4 treatments.
Per treatment: £180
Buy a course of 3 and save £60: £480
The Skin Rejuvenation Facial is the same as the illumiFacial just without the Tri-Fruit Acid Peel. This treatment encourages the collagen and elastin to reform and helps prevent aging.
Per treatment: £120
Buy a course of 3 and save £40: £320
Am I suitable for a illumiFacial?
Treatment is perfect for anyone whose skin exhibits congestion, discolouration and visible signs of ageing. A full consultation will be carried out prior to treatment.
How does the treatment feel?
illumiFacial is a very quick, comfortable treatment. Some people will feel a slight tingling sensation when the fruit peel is first applied which quickly subsides. The IPL aspect of this treatment can sometimes be mildly uncomfortable – most people describe the discomfort as feeling like a 'quick pinprick' and 'warm feeling', which is very tolerable.
What should I expect after my illumiFacial?
You may experience a superficial tingling feeling on the skin and you may see a darkening of pigment spots before they flake away – this means the treatment has worked perfectly in providing you with a more even, flawless skin tone. You will also experience an ongoing improvement to the firmness and plumpness of your skin in the following months post-treatment.
Consultation procedure
Prior to treatment you must first undergo a consultation where details about your medical history are obtained in order to confirm suitability. Before proceeding you will be asked to sign a consent form and undergo a patch test.
If you have any questions, want to find out if this treatment is suitable for you or to book an appointment please call us on 01256 460076 or book online.