Meet the Team
SALON OWNER – EMMA SILCOX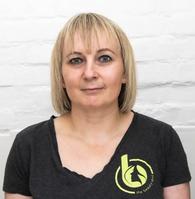 Emma has been in the beauty industry for nearly twenty years; starting her career as a receptionist in a busy local salon and quickly progressing to become a full-time therapist. A move to Australia saw Emma take a role in a five-star spa in Sydney with clients including Oliver Newton John. Returning to England, Emma worked in a high-end London salon carrying out treatments for more celebrities such as Fay Ripley and Scott Mills. She returned to Basingstoke and took a teaching role at BCOT for eight years training beauty therapy students, acquiring Beauty Spot in 2012. Emma is a people person and loves offering treatments to make clients feel relaxed and special. Always on the hunt for the next beauty trend, the salon offers innovative treatments and products.
SENIOR BEAUTY THERAPIST – MEGAN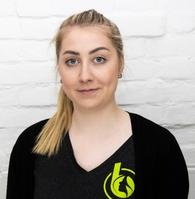 Megan is a highly qualified Beauty Therapist having completed her Level 4 NVQ in Beauty at BCOT. Always looking forward to experimenting with new products and treatments that are continually evolving within the beauty industry, Megan is also qualified in the exciting treatment IPL and our range of aesthetic treatments.
Megan's favourite treatments to provide to clients are manicures and pedicures. She enjoys pampering and making people feel confident and happy with all pf the treatments she carries out.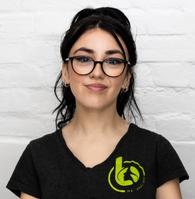 Ella is a qualified Beauty Therapist having completed her Level 4 NVQ in Beauty at BCOT. Ella has a real passion for beauty, she enjoys improving clients skin, giving massage and waxing treatments and above all else loves making people feel great!
Ella has previously worked at other local beauty salons, including Truly Scrumptious, and is now getting up to speed with The Beauty Spot's fantastic range of treatments.
TRAINEE BEAUTY THERAPIST – POPPY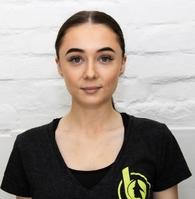 Our newest team member, Poppy, has just finished her second year at college. She did her work placement with us and fitted in to The Beauty Spot team perfectly, so we are really excited to have her join us on a permanent basis. Poppy has a big passion for beauty and loves everything to do with the skin, especially improving feet! She really enjoys helping people relax and giving them that feel good glow.
Poppy has been preened and prepped and is ready to treat you all! As she is a new therapist we're offering you a fantastic 50% off select treatments with Poppy throughout May 2022 and 25% off throughout June 2022. Discounted treatments include: manicures, pedicures, waxing, tinting, eyebrows and massage. Don't miss out! Call 01256 460076 to book now.
BEAUTY THERAPIST – KAYLEIGH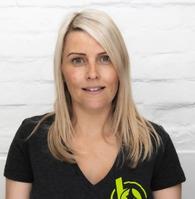 Kayleigh has been in the beauty industry for over 17 years. She specialises in waxing using hot wax for female intimate waxing. She enjoys seeing instant results with pedicures and has an eye for creating fabulous nail art designs.
Kayleigh is not with us permanently, but will be around to cover when other members of staff are away on training courses or holidays.