Contact Us
The Beauty Spot beauty salon can be found in the affluent Cliddesden Road area of Basingstoke Town Centre, Hampshire. With free on-site parking and street parking we are a great choice if you are looking for a professional beauty salon offering high-end treatments from a convenient location. And being close to Queen Mary's College, we are ideally situated for any students looking for beauty treatments during their breaks – 10% student discounts available.
Please park at the front of the building or use street parking.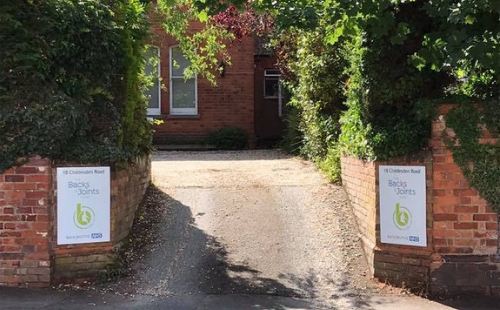 Address
The Beauty Spot Basingstoke Limited
18 Cliddesden Road
Basingstoke
Hampshire
RG21 3DU
Tel: 01256 460076
Email: enquiries@beautyspotbasingstoke.co.uk
We accept:

Opening Times
DAYS
 TIMES
Monday
Tuesday
Wednesday
Thursday
Friday
Saturday
Sunday
Closed
10:00 – 21:00
10:00 – 21:00
10:00 – 21:00
09:30 – 17:00
09:00 – 15:00
Closed
New client information
Before your treatment you will be sent a few forms which must be completed prior to your appointment.
At the beginning of your first treatment, your beauty therapist will double check all the information you completed in your forms is correct – all information will be kept strictly confidential. After discussing your requirements, your therapist will use the information gathered to identify the most suitable course of treatment.
Massage is considered to be a safe treatment, but if however, you have any medical conditions it is advisable to notify us before your appointment and if necessary consult your GP to ensure that you can go ahead with the treatment.
Enquire about a beauty treatment: