COVID-19 UPDATE
It comes with much sadness that due to the close nature of my business it's impossible for me to practice adequate social distancing; with a business that I always have, and always will base on the best interest and health of my clients, it seems only right to do what is best at this time. I have decided to postpone all treatments until further notice. I will regularly update everyone and keep in touch as I'll miss you all. I'm still here virtually to answer any questions especially with skin care. 

Home delivery or postage of any products needed can be arranged over the next week. The salon is a huge part of my life that I will miss greatly but will be back bigger and better as soon as we possibly can and we hope that you will continue to support me and my team. We will work all the hours we can to make sure everyone is fitted in as soon as we're open – hopefully it won't be too long. 

Wishing everyone health and wellness, 

Emma and the team
Contact Us
The Beauty Spot beauty clinic can be found in the affluent Cliddesden Road area of Basingstoke Town Centre. With free on-site parking and street parking we are a great choice if you are looking for a beauty salon in a convenient location. And being close to Queen Mary's College, we are ideally situated for any students looking for beauty treatments during their breaks – 10% student discounts available.
Please park at the front of the building or use street parking.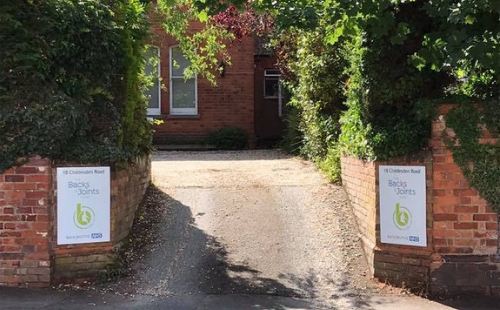 Address
The Beauty Spot Basingstoke Limited
18 Cliddesden Road
Basingstoke
Hampshire
RG21 3DU
Tel: 01256 460076
Email: enquiries@beautyspotbasingstoke.co.uk
We accept:

Opening Times
DAYS
 TIMES
Monday
Tuesday
Wednesday
Thursday
Friday
Saturday
Sunday
Closed
10:00 – 21:00
10:00 – 21:00
10:00 – 21:00
09:30 – 15:00
09:00 – 15:00
Closed
New client information
At the beginning of your first treatment, your beauty therapist will take you through a full consultation which will include your medical history and lifestyle; all information will be kept strictly confidential. After discussing your requirements, your therapist will use the information gathered to identify the most suitable course of treatment.
Massage is considered to be a safe treatment, but if however, you have any medical conditions it is advisable to notify us before your appointment and if necessary consult your GP to ensure that you can go ahead with the treatment.
Enquire about a beauty treatment:
Subscribe now to receive our monthly newsletter