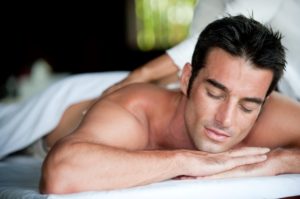 Every man needs a bit of time out and the chance to relax and unwind. Our brand-new Male Grooming Package at The Beauty Spot Basingstoke offers everything you need to stay sharp:
• Muscle relieving back massage – 30 mins
• Comfort Zone prescriptive facial – 30 mins
• Eyebrow shape
• Manicure OR pedicure
All for £80.00
If you want a manicure and pedicure it's £95.00.
Massage benefits
Hitting the gym, playing sports and exercising are an important part of our everyday fitness regimes, but we often forget about the impact this can have on our muscles. We recommend monthly massages to help ease soft tissue strains, injuries and joint pains. Regular massages also help with sports injuries, improving balance and assist with increasing your range of motion.
Male facials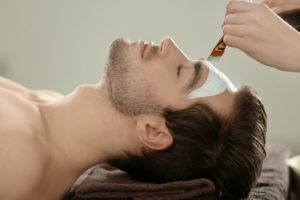 It's great to see more men looking after their skin with male facial treatments, manicures and pedicures on the rise. Our facials deal with problems men commonly face, such as razor burn and ingrown hairs, dullness, and sensitivity.
Our facial skin, hands and feet are the most exposed areas of our bodies all year round, suffering from dryness and cracking in the winter months and sun exposure and dehydration in the warmer months. Our male facials, manicures and pedicures are tailored specifically towards your individual needs and we always provide you with help and advice on how to maintain healthy looking skin.
If you want some advice about specific treatments/male grooming our friendly team are always happy to help, so give us a call on 01256 460076 or drop us a line.
Click here to see our range of male health and grooming treatments, including eyebrow shaping, chest and back waxing, male facials, male manicures and pedicures and massages.