If you're thinking about getting hair-free ready for the warmer Summer months, and you've been searching for IPL, or laser hair removal Basingstoke treatments, then look no further. Now is the perfect time to get started on your permanent hair reduction treatment ready for the eagerly awaited sunshine.
*2022 IPL hair removal limited-time offer*
For a limited period, until the end of February 2022, we have some fantastic offers on IPL hair removal packages at The Beauty Spot beauty salon in Basingstoke. Get unlimited hair removal treatments for 2 years starting from £2,000.
For example, book our 'Lower legs & Brazilian IPL' package starting from £2,000 and you will get unlimited IPL hair removal treatments on these areas for up to 2 years. For more details on special tailored IPL package offers for your specific treatment areas, contact our friendly team of trained beauty therapists. (Ts & Cs apply, minimum of 2 treatment areas).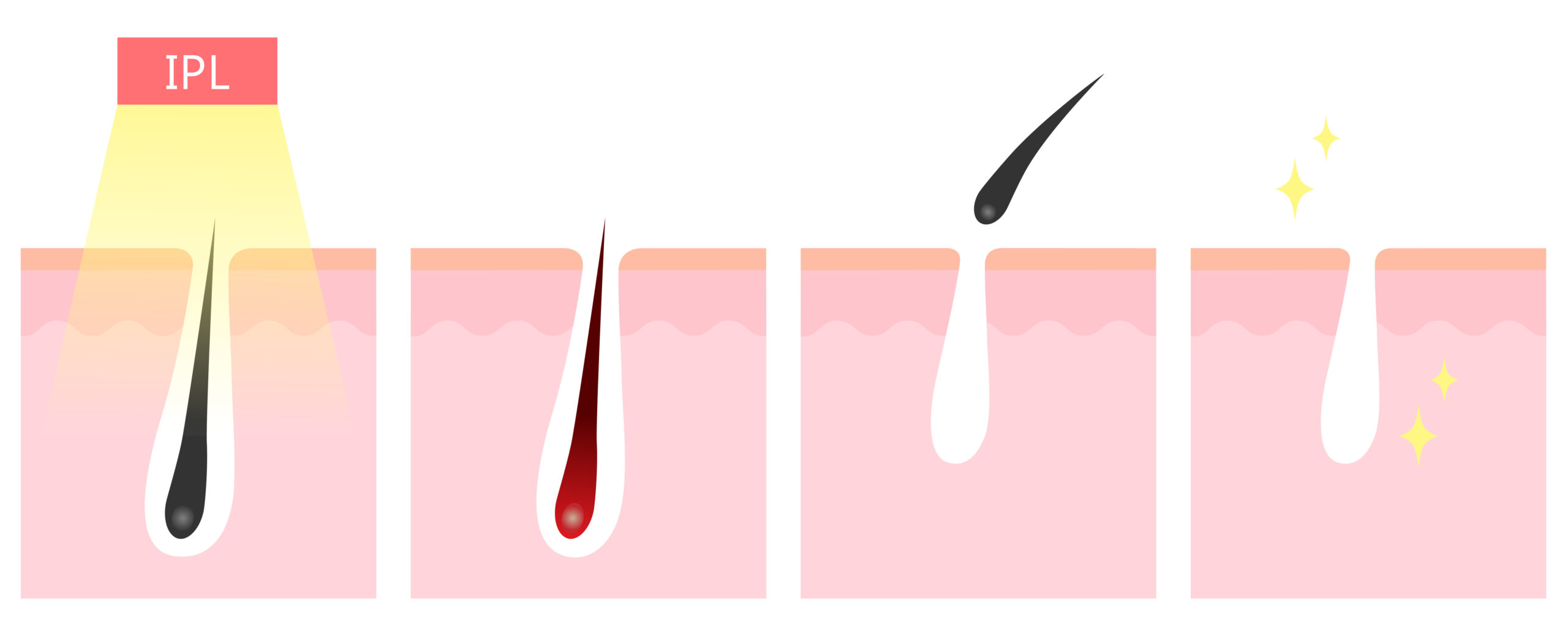 How many IPL hair removal treatments will I need?
We usually recommend 8 initial treatments per area, one every 4 weeks, followed by 3 top ups per area. More top-ups may be required dependent on your hair.
Is IPL safe and does it hurt?
IPL is a safe hair removal technique and a fantastic way to permanently reduce bodily hair growth. It is a similar process to laser hair removal treatment, but much more gentle and less painful. Read our blog 'Is IPL hair removal permanent and is it safe?' for more information about the safety of IPL hair removal.
Is IPL hair removal expensive?
Compared to the cost of shaving or waxing, IPL hair removal is actually an extremely cost-effective long-term hair removal process.
It is estimated that shaving legs costs around £150 per year for razors and shaving gel cream, using quality razor blades and changing them as per the recommendations. Leg waxing is estimated to cost between £300-£400 per year. Over the years those costs mount up!

In comparison the cost of IPL hair removal is an affordable alternative, as once you've had your initial treatments and any required top-ups during the first year, most people need very few top-ups going forward. And another big bonus is the hours of time you will save if you no longer have to shave, wax or epilate = more time to be out enjoying the sunshine showing off your smooth, hair-free skin!
If a more permanent hair removal treatment is something you've thought about before, but you're unsure and have questions you can check out our guide here: 'IPL permanent hair removal: All your questions answered'
See our standard prices for IPL hair removal treatments here: IPL Hair Removal Prices.
This month we are offering FREE IPL hair removal consultations to discuss your specific needs. So if you've been searching for IPL hair removal Hampshire and Basingstoke treatments, give us a call on 01256 460076 to find out more.