The Beauty Spot has been extremely busy over the last few months, what with summer and us celebrating our 7th birthday as a business – and the excitement isn't about to stop… This month we're thrilled to announce that The Beauty Spot will now be offering two new treatments – IPL and microblading.
As the beauty industry evolves, we like to evolve with it. We look forward to experimenting with new products and we're always keeping an eye out for popular, new treatments that we think our customers will like.
Introducing IPL
What is IPL? IPL stands for Intense Pulsed Light and is a popular form of light therapy used for various dermatological procedures including:
Hair removal
Acne
Pigmentation (e.g age spots)
Red vein removal
IPL works by emitting multiple wave lengths and light energy into your skin to treat your problem area. See our dedicated IPL page for information about how the treatment is carried out and how much it costs.
Why choose IPL?
Hair removal – if you're tired of regularly shaving or fed up of making waxing appointments, then IPL hair removal may be for you. This form of treatment offers a permanent solution for hair removal as the follicles are targeted during a specific part of their life cycle (during the growth, or 'anagen' phase) and heated up and permanently damaged so that the hair doesn't grow back.
Acne treatment – using IPL for acne is the ultimate fix for clearing your skin. The light therapy destroys the most common bacteria that cause acne – without drugs, without pain and without a recovery period – so you can carry out everyday life as usual.
Pigment removal – if you are starting to notice marks on your skin as you're getting older that never used to be there, then IPL is the solution for you. IPL can help get rid of multiple pigment issues such as darker patches, freckles, age spots/lentigines, sun spots and some brown birthmarks. IPL is a painless way to feel more comfortable in your own skin.
Red vein removal – light energy is applied to the skin where it is readily absorbed by blood vessels, heating them to a point where red veins are destroyed. Following treatment, the vessels quickly clear as they are reabsorbed by the body, leaving little or no trace of the original lesion. Most red skin lesions, including facial thread veins, rosacea, spider naevi, and port wine stains, can be treated very successfully.
Microblading with Deena
How important are your eyebrows to you? Did you know that your brows can change the entire shape of your face? Whether your eyebrows are thick, thin or sparse, it is worth investing in getting them seen to by a professional. We are all about the brows here at The Beauty Spot and we think you're going to love our new treatment just as much as we do…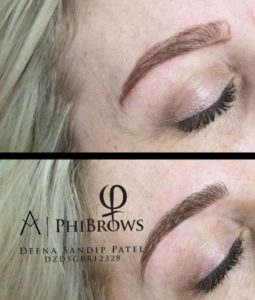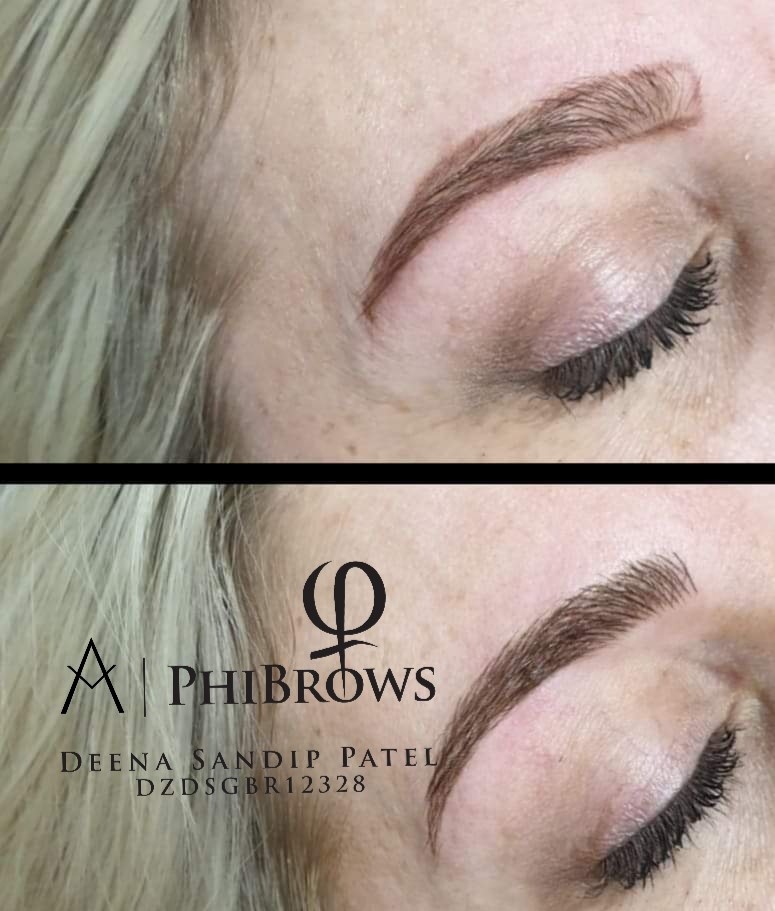 …microblading! This is a semi-permanent tattooing technique popularly used to create the illusion of fuller, thicker brows. The Beauty Spot are now offering microblading in Basingstoke.
Together, we will decide what colour, shape and overall enhancements you are looking for in order to achieve your desired brows. A few hair-like strokes can be added to your current brows which will naturally enhance them, or for a fuller look we can work to restructure your brows by lifting and replacing any absent hairs to give you a more defined shape. The choice is yours! We can also create completely new brows for those who have lost them for various reasons. For a full, in-depth consultation to discuss your brow needs, you can now book in with our microblade artist, Deena.
We hope you are just as excited as us to see The Beauty Spot expand and continue bringing our valued customers treatments we know you'll love.
All IPL and microblading treatments are now available for booking. For any questions about the treatments in this blog please feel free to call us on 01256 460 076 or email enquiries@beautyspotbasingstoke.co.uk. Alternatively you can book online.