Have you heard of microblading for eyebrows and want to find out more about what it is, how it works and if it's safe? Look no further, here at The Beauty Spot in Basingstoke, Hampshire, we offer eyebrow microblading from our professional salon and we're always happy to answer any questions you may have about treatments. So here's a few things you might want to know about microblading.
How does microblading work?
Eyebrow microblading is a semi-permanent makeup technique used to create the illusion of fuller, thicker brows and the colour usually lasts a year to 18 months. It's great for anyone with sparse/thin eyebrows, or no eyebrows at all. If you spend time painstakingly drawing on your eyebrows every morning as part of your daily beauty routine then microblading could save you hours of time every week. You can throw away the eyebrow stencils and pencils and wake up with perfect looking brows every morning!
The main treatment takes around 2-3 hours and starts with us agreeing your desired eyebrow shape.
The technique used is similar to tattooing, but far less invasive, although you may experience slight discomfort depending on your sensitivity.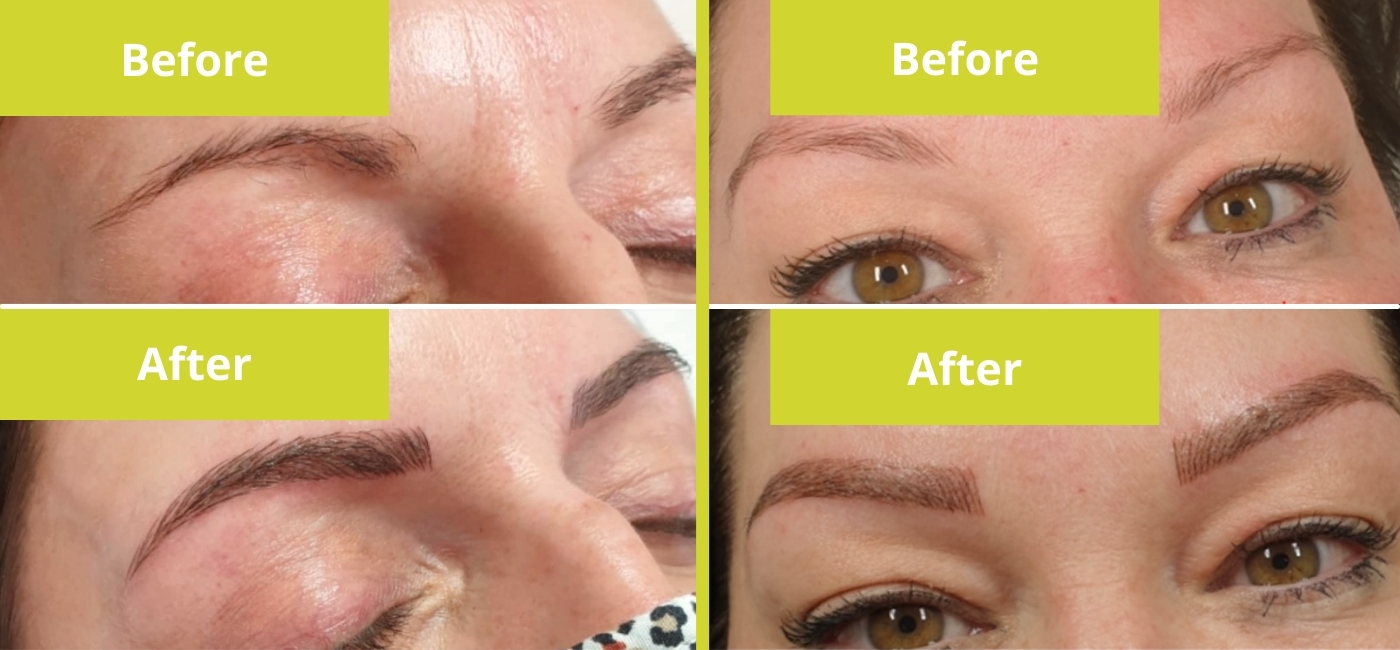 A very small blade is used to make tiny, hair like incisions in the dermis of your skin and medical grade colour pigment is deposited directly into the incisions. Fine, featherlight strokes naturally mimic the effect of missing hairs in a way that looks subtle and real.
Your initial consultation and patch testing will be followed by the main treatment.
Comprehensive aftercare advice (and aftercare products) will be provided, and it is vital that you follow the advice for the best results.
A follow-up appointment is needed 6-8 weeks after that, to make adjustments once your skin has healed.
The results will naturally fade over time so we do recommend touch-ups to maintain the look.
Is the process safe?
Because microblading uses a technique which breaks the skin it is really important to have the process done by an experienced and licensed professional.
We carry out all eyebrow microblading treatments in the comfort and privacy of our COVID-secure beauty salon in Basingstoke,  Hampshire, in 3 stages.
In advance of the main treatment we do 2 patch tests to check for any allergic reactions to the pain relief liquid and the microblading colour pigment. We then do a follow-up treatment after the main treatment.
Our microblading expert Deena is fully qualified, extremely experienced and licensed to do this popular treatment.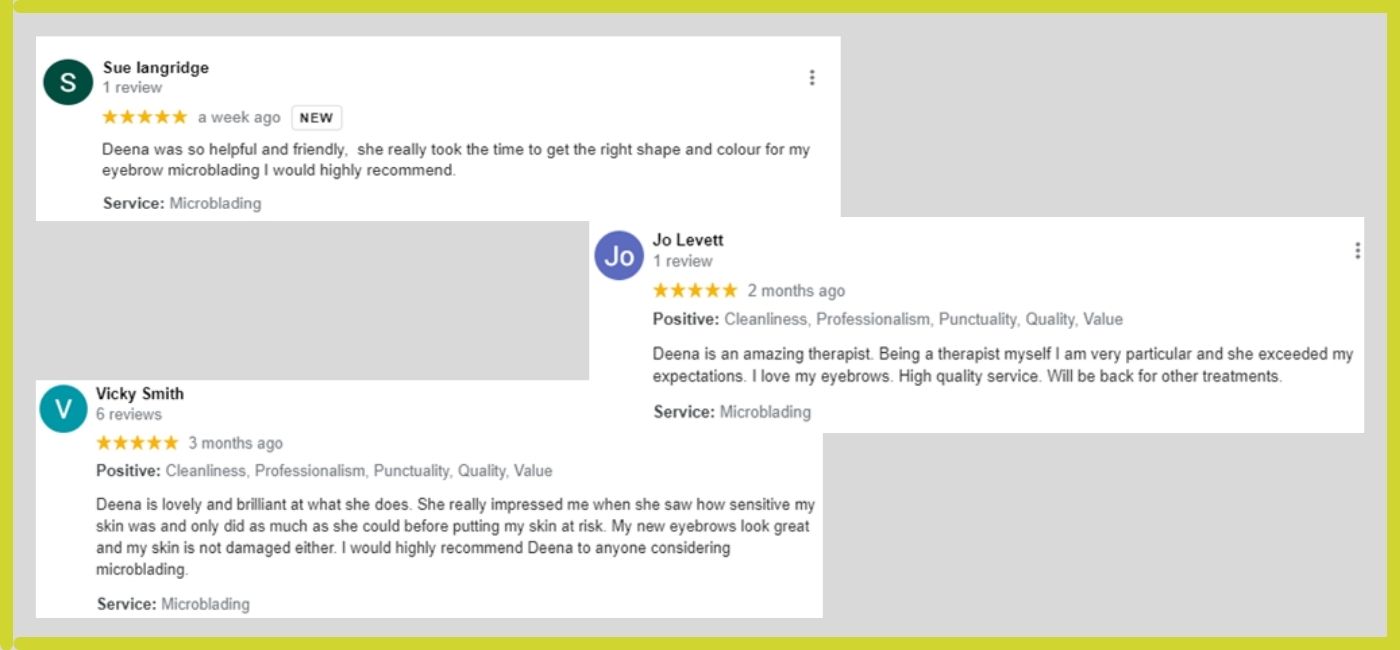 How much does it cost?
It costs £360 for our complete microblading package which includes:
Consultation
Patch tests
Full treatment with pain relief liquid to ensure maximum comfort
Follow-up up treatment 6-8 weeks after the main treatment
Aftercare advice and products including: cream, aftercare wipes, 1 x overnight eyebrow covering to prevent rubbing on your pillow
Click here to find out more and see our complete pricing structure for microblading services.
What is the right eyebrow shape for your face?
Straighter eyebrows can balance a long face
Oval faces only need a slightly angled brow
Arched eyebrows can slim a round face
A low-arched, medium-size brow can soften a square shape
You can alleviate the sharper chin of a heart shaped face with a lower arch
Pre and post treatment tips
You'll be advised on a thorough microblading preparation and aftercare routine when you book your treatment with us, but here are few things you might like to know in advance:
Microblading lasts for around 12-18 months, depending on your skin type
It can be uncomfortable but not as painful as you might think (and a numbing liquid is used)
We recommend that you don't do any strenuous exercise on the day of the treatment – and no sweaty exercise for 1 week afterwards!
Keep showers cool and brief for 10 days after and don't go swimming
Make-up and skincare products (other than the cream we supply) cannot go anywhere near your brows until they've healed
Eyebrows will appear significantly darker for the first 7-10 days during the healing process, where scabs can form and flake off. After that, the final colour will be eye catching!